Every blogger invests in web hosting which allows the WordPress blogs to run. Most web hosting companies offer a variety of hosting services and plans.
The demand for an online business is increasing due to the improved Internet facilities and the availability of advanced technologies. However, the cost of shared hosting and VPS hosting is getting more expensive every day.
The bloggers need to limit the cost of web hosting and publishing the blogs with WordPress. Spending should be controlled until the bloggers get higher returns from the blogging sites and blog posts.
The bloggers need to learn a few simple tricks that will help them save money on web hosting first. It can also encourage the individuals to begin the blogger career that is slowly going to flourish.
The tips below will help you save money while hosting your website and using WordPress blogging in a short amount of time.
Get a competent web hosting service provider:
The bloggers need to make an initial investment to start a blog. However, before investing any money on hosting a website or webpage, you need to make sure that you have selected the best hosting service provider. Before choosing a web hosting company, do some research on various features, facilities, speed and performance of the company.
You need to make sure that the hard drive space, SSD drives and performance of CPU, bandwidth, protection and security certificates, custom email ids and daily / weekly reports are available.
The available uptime, the speed of the server and various hosting plans supported by the advanced technologies also play an important role before investing your money. You should also learn more about the company's after-sales and customer support services.
The web hosting plans are similar but based on shared hosting, dedicated hosting, and VPS hosting. The services offered may vary and are based on various bespoke plans and packages.
Most of the time people spent money without knowing much about the web hosting company and later feel cheated if they don't get the services that are worth the money spent.
Longer hosting plans are beneficial:
Once you have selected the best web hosting service provider and want to choose the most suitable hosting plan, you need to look for the other offers on offer. Some companies offer discount coupons or reduce web hosting costs for a two or three year plan.
The long term plans are very doable and beneficial. You can even negotiate the long-term plans with the hosts and get more discounts.
The cost of the WordPress hosting plans can range from $ 3.00 / month to $ 18.00 / month. Always check out various hosting plans on offer for a period of one year, two years, or three years.
When you purchase a website hosting plan from a hosting company for $ 160 per year. After a year, the company offers a discounted hosting rate for renewal, which is $ 4.95 per month for two years.
The total cost of web hosting for three years is $ 160.00 (first year) + $ 4.95 * $ 24 (monthly charge for 24 months) = $ 278.8 for three years.
The other hosting company is offering a huge $ 3.95 monthly discount for three years. The total cost for three years is $ 3.95 * 36 months = $ 142.2 for three years.
If you keep your eyes open, negotiating properly with web hosting companies by negotiating the hosting price, you are sure to get the web hosting solutions that will suit your needs and budget. The cost of the business is reduced for long term contracts.
Choose the web hosting plans for a longer duration and you can negotiate the discount with the service provider. If the discount offered is a year or two, you can request three years of service with a special discount. You save a lot of money.
Save money planning a web hosting renewal
If you already have a website and use it to write and publish WordPress blogs, you must have experienced the renewal process which is not as easy as it sounds. For most self-hosted bloggers using the WordPress platform; need to invest money to renew the hosting plan.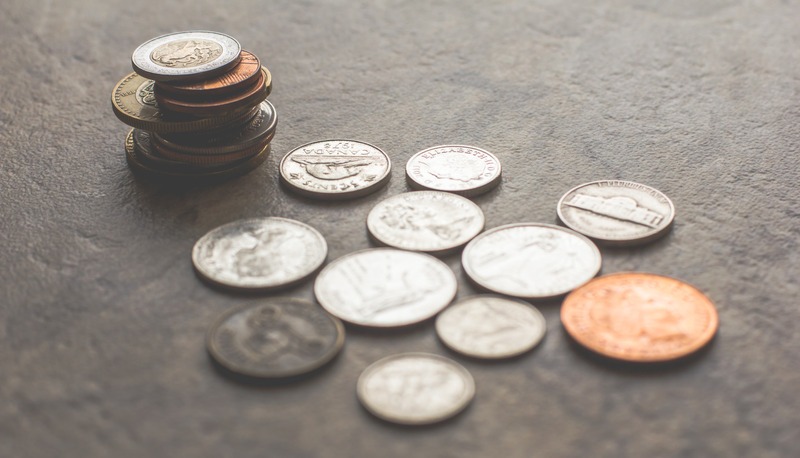 WordPress blogs are available for all types of WordPress web hosting plans and packages. It is possible to host the WordPress blog on a shared hosting server or on dedicated servers depending on your requirements and budget.
WordPress blogs can be easily hosted on an economic budget of $ 4 to $ 10 per month to $ 10 per month, which varies based on your requirement. The cost of the blog posts can be cheaper on a shared hosting server with limited features. The cost of blogging posts may be higher on dedicated servers or VPS servers.
If you are looking for the best Laravel hosting then you can check out my article where I have provided detailed information about it
Know the hosting procedures and technical knowledge
People think that having a website and hosting blogs is an easy job. It looks like a simple process that doesn't require any technical support at all.
However, starting a website and posting the blogs requires a thorough understanding of the hosting process. Without a thorough knowledge and understanding, you may not be able to make the decision wisely and end up paying more than you save.
If you are not fully familiar with the hosting process and other related techniques, you may be making the wrong decision. You may pay more than necessary or choose the wrong hosting company or plan unless you care, understand the work process, and work accordingly.
Find web hosting experience with (shared / dedicated / VPS / Linux) servers
Before you decide to host your website and start your blogging website, learn more about web hosting using shared or purpose-built servers. You don't have to be a technical expert or become a professional web developer.
You need to understand the part of the job that you are involved in. So that you can manage your work efficiently, you can not spend your money unnecessarily, but save all your money.
You should understand the various web hosting practices, the pros, cons, and benefits of practices, including shared hosting, dedicated hosting, and VPS hosting. You will also learn more about the Linux server.
It's cheaper than most Windows-based servers and has a powerful cPanel that can help you install and manage the WordPress website more effectively.
Learn and understand the various techniques available in the web hosting market and find out which type of server will be most useful for you to host your website and start your blogging business.
Choose the web hosting provider with discount and offers
There are many web hosting provider companies locally and globally. Each web hosting company has a number of features, procedures, and various features that will be helpful for you to decide and choose the best service provider for your blogs.
You can find and list the most popular, advanced, and tech-savvy web hosting companies from Google, which can bring you the most useful and suitable web hosting service provider who can offer web hosting and WordPress blogging solutions at cheaper cost and with huge discounts and it helps save your money.
Hope you enjoyed the in-depth article and it will help you save some of your money buying web hosting. You can read an in-depth article that describes how to compare prices for web hosting and it will help you a lot